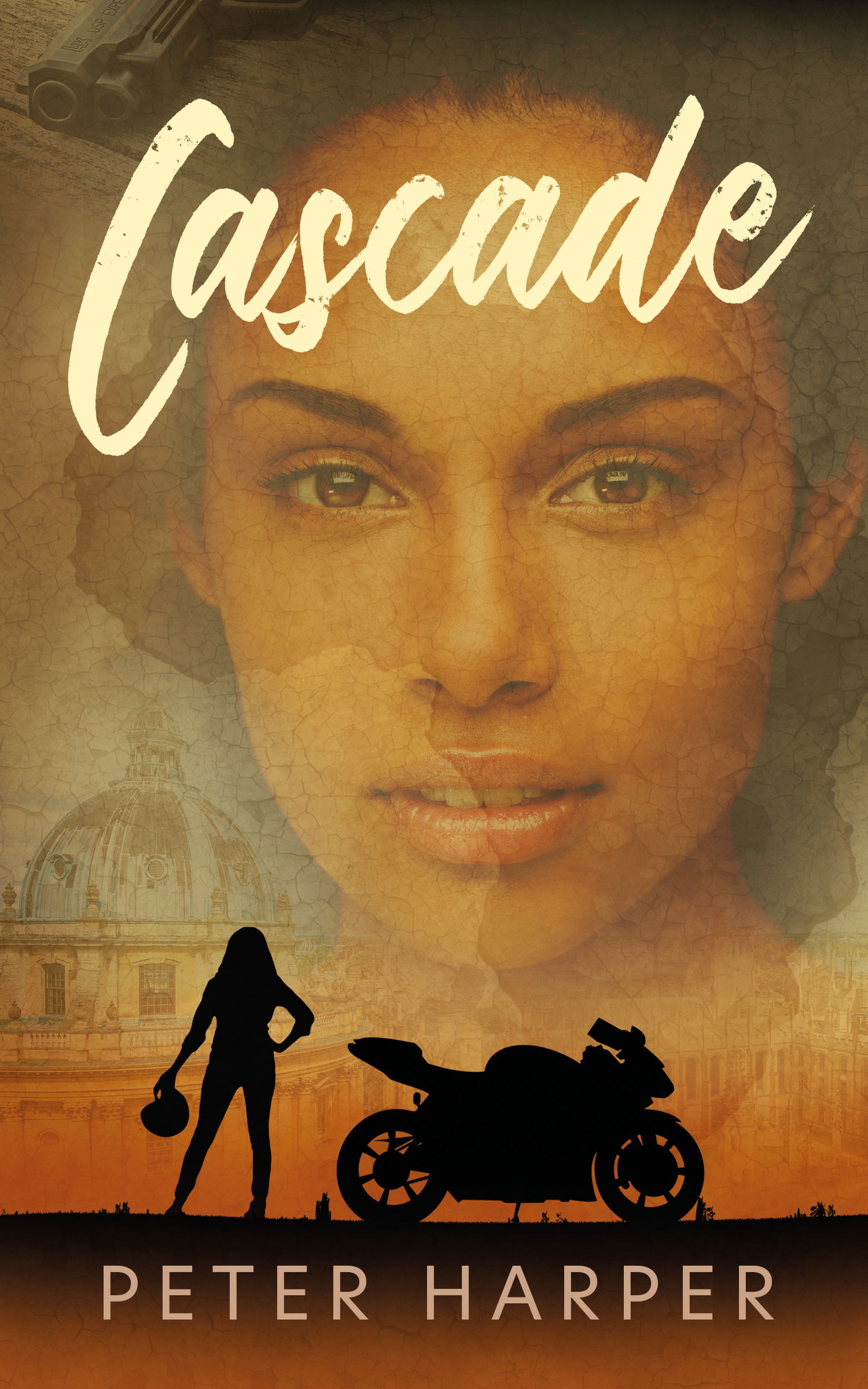 On hearing the news her adoptive father has suffered a second heart attack, Shani Bălcescu dashes from St Aquinas College in Oxford to be at his bedside in Prague. Her father asks her forgiveness, but Shani takes his words to be little more than the ramblings of a dying man - until the following day, when she discovers the name Tuma Dangbo, a former Séroulése president gunned down in a devastating coup in the West African state thirty-eight years ago.

French journalist, Nicolas Dubois, helps Shani make sense of her ancestry, before introducing her to the leader of the Séroulése rebels at a safe house in London. Just as Shani starts to trust and have feelings for the journalist, he sends her a bizarre text and breaks contact.
Nicolas's disappearance threatens to derail her already fragile state of mind, and with an attempted coup in Séroulé virtually underway, 'friend or foe' takes on a new meaning for Shani as she questions whether she is being manipulated by the rebels, and that the present despotic regime is about to be replaced by another, only with much greater and far-reaching repercussions.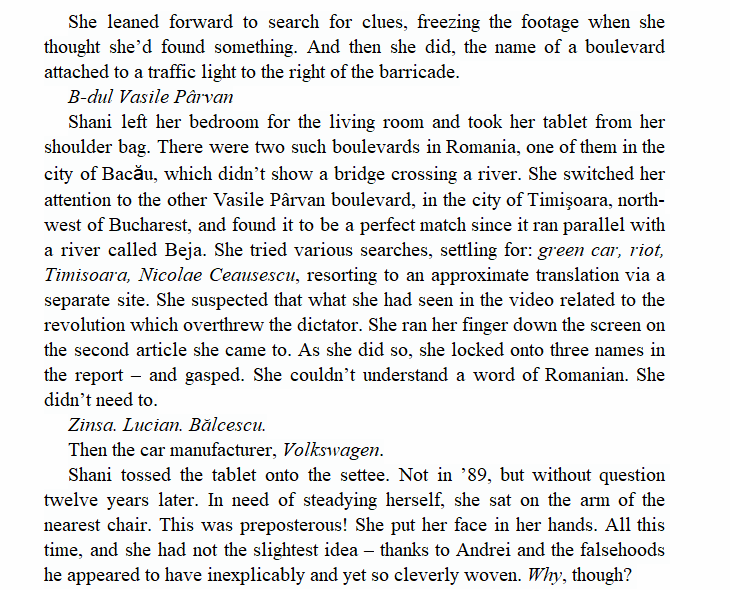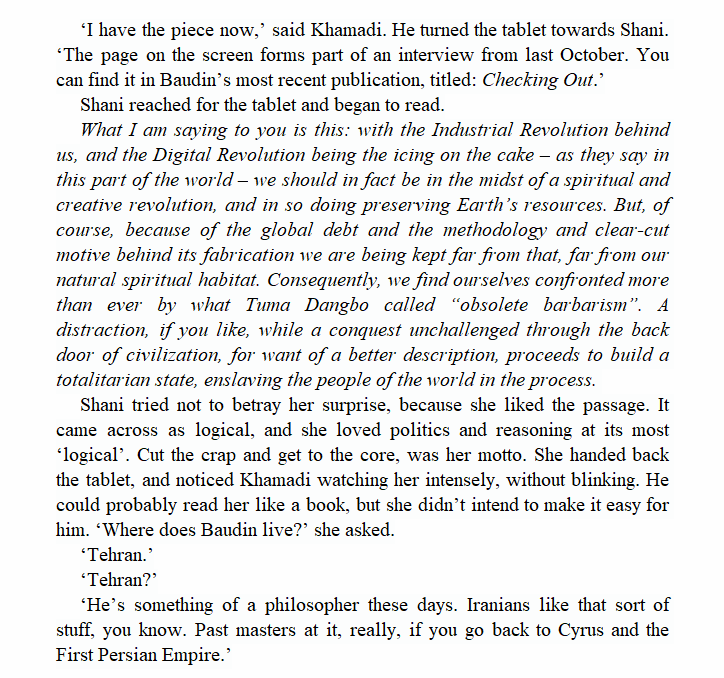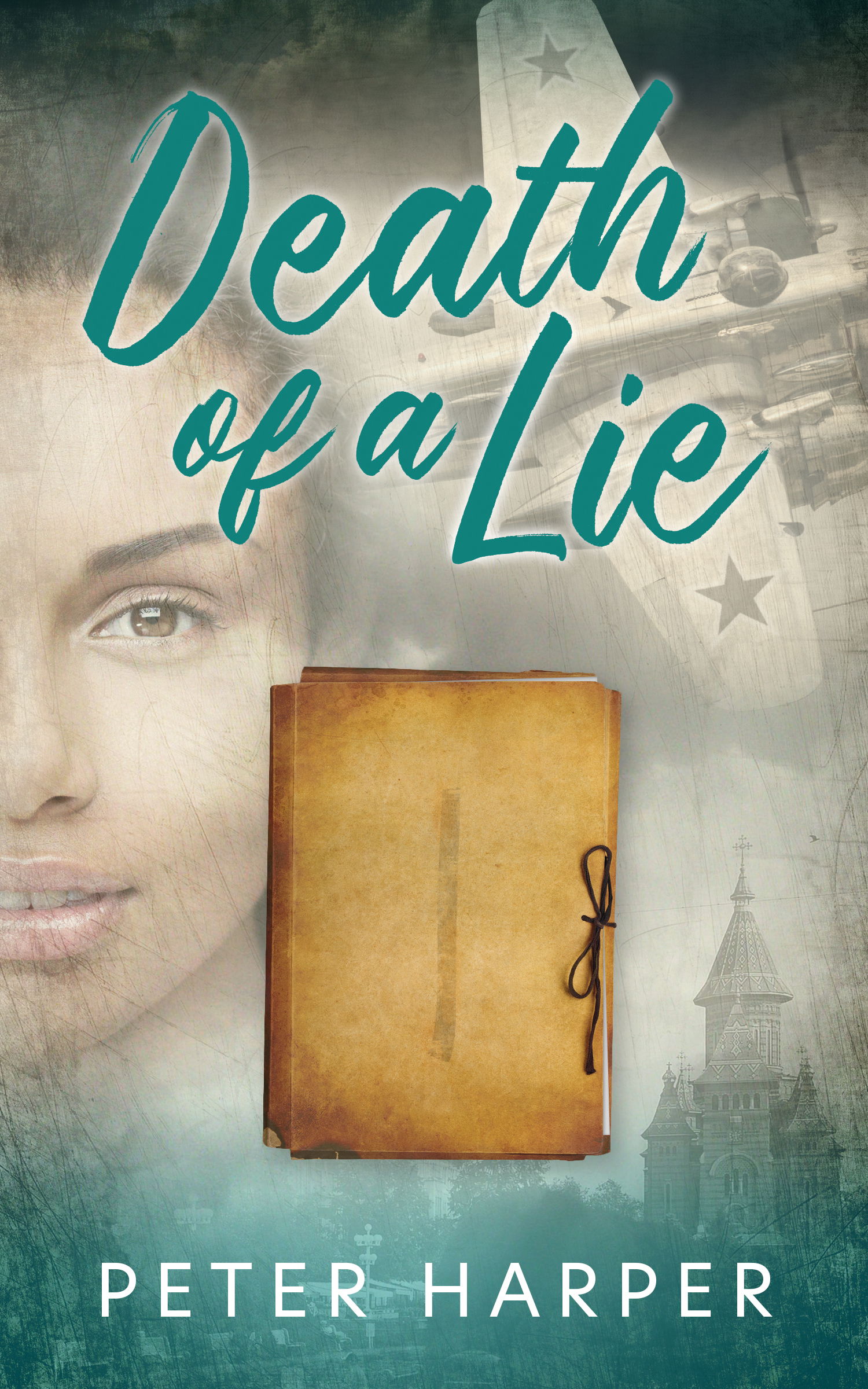 1944, and a Lend-Lease B-25 with its Soviet aircrew falls from the sky above Timişoara, Romania. Andrei Bălcescu, while camping out that night on his father's smallholding, finds a battered folder amidst the plane's wreckage.

Fifty years later, Andrei's adopted son, Lucian, rediscovers the folder and its eight pages of encrypted material in a garden shed. He visits a childhood friend, who makes a start on cracking the code. Barely a week later, Lucian suspects he is being followed by persons unknown.

Present day, and Lucian's daughter, Shani Bălcescu, a promising Oxford academic, continues to search for information on her family. When she receives a text from an individual claiming to have known her parents, curiosity takes her to Timişoara, where she soon regrets her impulsive nature. Witness to the aftermath of a vicious murder, and hearing that both Oxford and her home city of Prague have been 'visited', Shani knows that to leave Romania would prove fatal without first piecing together her father's movements days before she was born.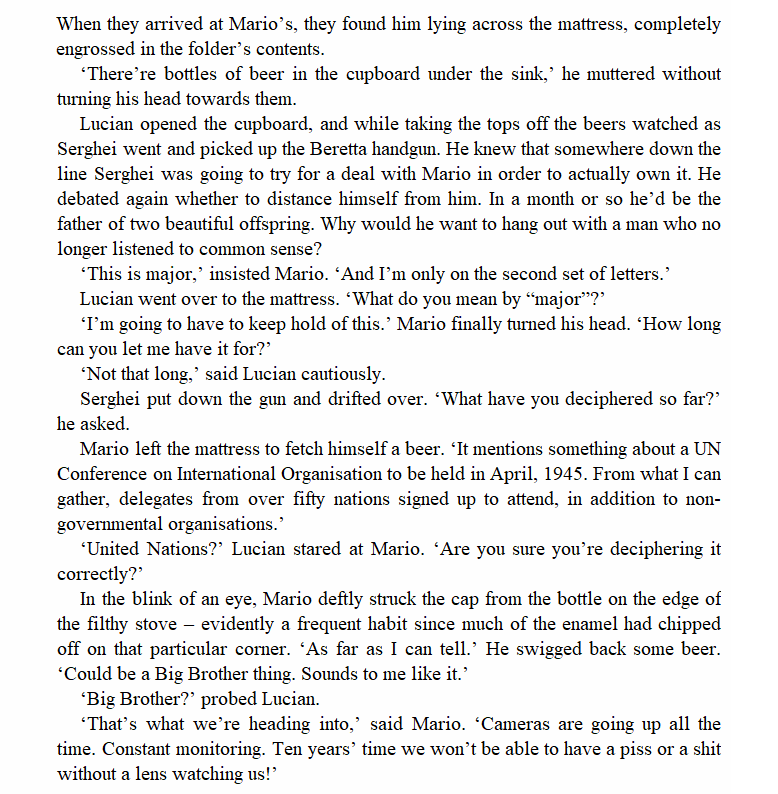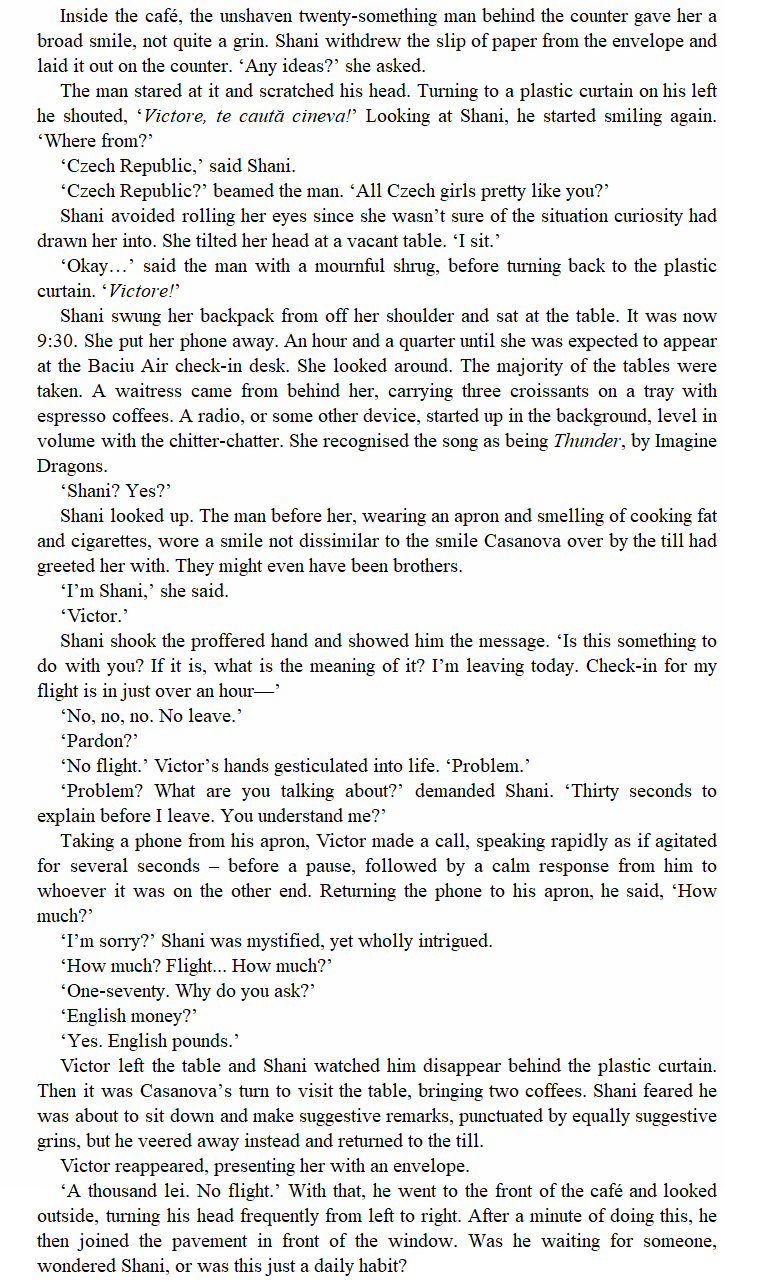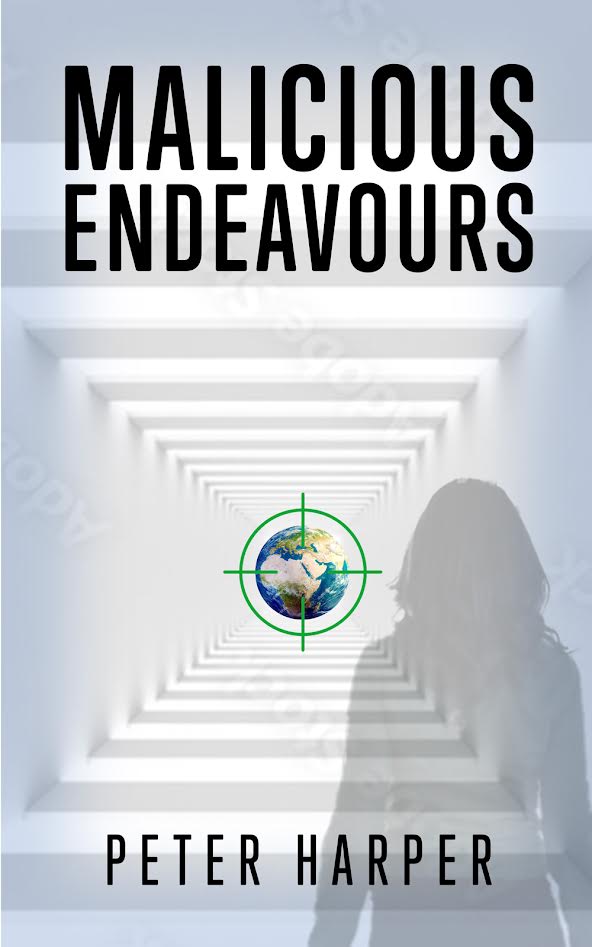 Shani Bălcescu is keen to wrap up her doctorate and leave Oxford. Across the Atlantic, Morris Rutherford needs to win the presidential election to fend off a stack of lawsuits. Unbeknown to both, fate has set them on a collision course.
In a remote inlet in North Cornwall, Shani hopes to find refuge from a warning that her life is in danger. Within hours, the warning becomes a chilling reality. Fearful that government forces are now seeking her whereabouts, Shani is desperate to return to West Africa. Apart from the propaganda that awaits her, the destitute country of Séroulé rests on a knife-edge as it attempts to withdraw from the advancement of global autocracy. But for Shani, there can be only one core objective: to reach her partner, journalist Nicolas Dubois, presently in an induced coma after a targeted bomb attack on Porto-Sansudou, Séroulé's capital city.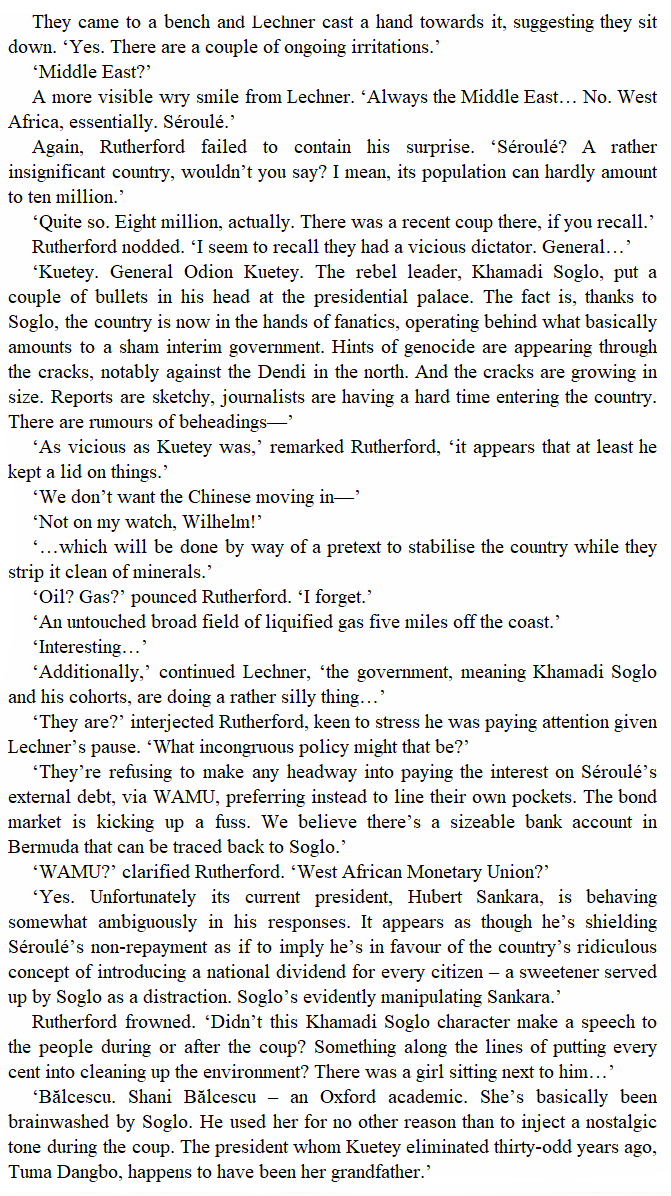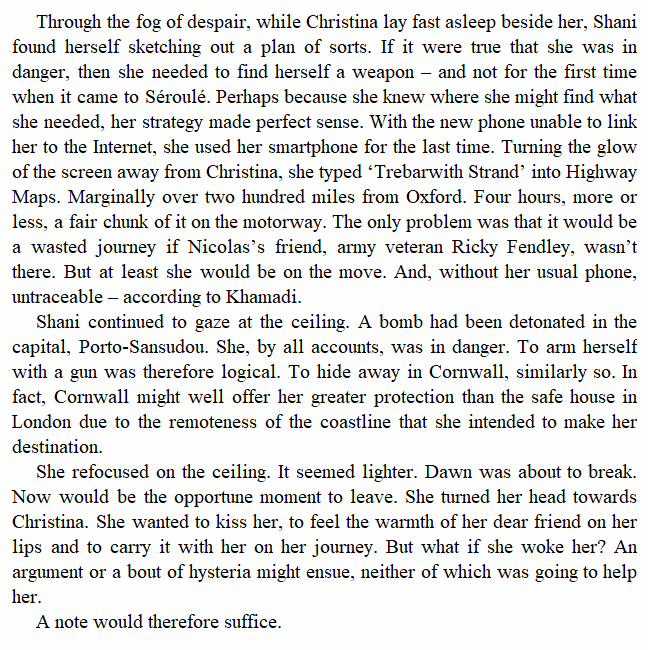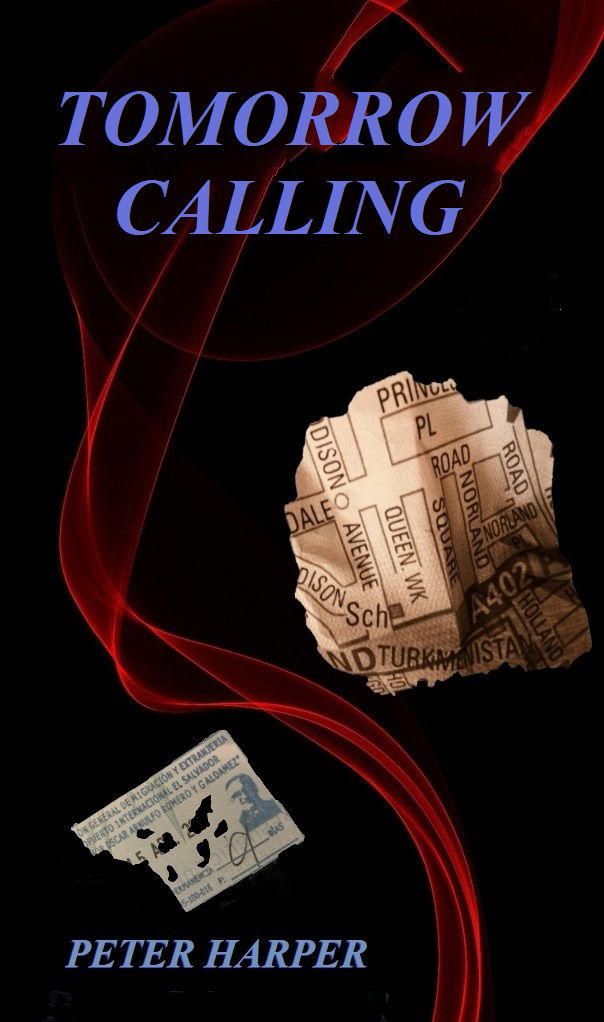 Unable to come to terms with the shocking murder of his lover, Rafael Maqui abandons his work as a filmmaker and leaves London for his homeland, El Salvador. Despite his unstable state of mind, he accepts an initiative, via the provisional government, to negotiate with the notorious MS-13 criminal gang for an immediate de-escalation in the violence that is crippling the country. When events turn sour, Rafael chances upon Senica, a peasant whose courage over adversity inspires him to put his life in order.
With an unfinished screenplay sitting in London, and an impatient producer on his back, Rafael returns to the city that took his lover's life. Here, he redrafts the script, which in essence threatens to expose an insidious global nightmare. In the midst of the tight schedule to which he is having to work, and just as he re-establishes contact with Senica, Rafael finds himself terrorised by a crazed gunman. Betrayal and an audacious act of defiance from an unlikely source ensue, before a deadly strategy no one could have predicted surfaces, driven by unadulterated revenge.